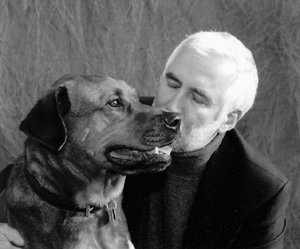 Dog Star Daily - Dr. Ian Dunbar
Dr. Ian Dunbar is a veterinarian, animal behaviorist, lecturer, and writer. Dr. Dunbar is peerless in his field; there is simply no other person who has his qualifications, experience, and expertise in the realm of modern psychological dog training and behavior counseling-fields which Dr. Dunbar has played a major role in developing over the past 25 years.
All new dog owners should read go this website and download the free e-books offered.
Adopt poster by Shepard Fairey, author of the famous Hope poster.
Behave asks that you always spay and neuter your pet(s).
Rescue Groups
Poodle Rescue of Connecticut and New England - Daryl Masone has been involved in Poodle Rescue for many years. She assists local shelters with finding loving homes for Poodles and Poodle Mixes, or assisting anyone who finds neglected, homeless, abandoned, or distressed Poodles.
Adopt A Muttigrees - "In 2008, North Shore Animal League launched The American Mutt-i-grees Club (www.muttigrees.org), a campaign that focuses on all of the unique and wonderful qualities of mixed-breed dogs, the exact kind you find in shelters all across America..." J. John Stevenson, President, North Shore Animal League America.
North Shore Animal League - North Shore Animal League America is the largest no-kill animal adoption and rescue organization in the world. Located in Long Island, New York.
TAG - The Trumbull Animal Group is a non-profit, tax-exempt organization formed in 1999 who work closely with the Trumbull Animal Control Officer to provide a variety of services to lost and/or abandoned animals admitted to the Trumbull Shelter. Many of the dogs, cats, rabbits and others in the shelter are available for adoption.
* * *
Please, always check your local animal shelters when looking for a family pet. There are some wonderful animals, who, for some reason or another, wound up in the shelter and are patiently waiting for a good home.